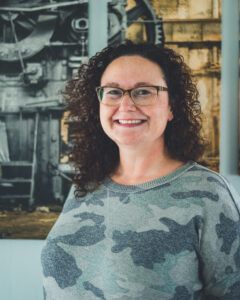 Mary Savalle, PMP, REC is the Senior Manager of Committee Strategy for the Southern Gas Association.
Born and raised in Detroit, MI, Mary graduated from the East Detroit Public School System in 2001. She earned her BS in Mechanical Engineering at Wayne State University in 2007. Notably, she completed her senior year at Polytechnica Universidad de Puerto Rico.
Mary started her journey in the Oil and Gas Industry at DTE Energy Gas Co. in 2007 as an Analyst for large Natural Gas equipment.  In 2009, she was promoted into management at the largest gas storage facility in MI.  Supporting multimillion-dollar projects helped drive Mary's interest in project management. In 2011, she moved into DTE's Continuous Improvement department, and in 2013 she joined the Compression Reliability Group. During this time, she earned her Project Management Professional (PMP) license and was put in charge of the Legacy Fleet Project. In 2017, she earned her Reliability Engineering Certification (REC) through Clemson University.  Mary was then promoted to Principal Reliability Engineer and Capital Project Manager for the MI based fleet, where she worked until March of 2020 when she made the decision to support her family.
In March of 2020, at the start of the COVID19 pandemic, Mary applied for and was accepted into the Master of Engineering in Engine Systems program at the University of Wisconsin-Madison.  She began the program in Fall 2020 and is currently 2/3 of the way through and says she is loving every minute!
Mary has clearly demonstrated a life long love of both engines and learning! She has spent the last 21yrs educating herself and others.  This has led to her most recent endeavor as a new monthly columnist for the Gas Compression Magazine.  Mary's first column will print in the July 2022 installment – check it out here:
https://gascompressionmagazine.com/