Justin Kyle Bush (he/him/his) is the graduate program coordinator for Manufacturing Systems Engineering (MSE), Engineering Data Analytics (MEDA), and Sustainable Systems Engineering (SSE). He supports all aspects of the student life cycle, including recruitment, admissions, new student orientation, academic advising, monitoring of progress towards the degree, course and enrollment management, diversity, equity and inclusion initiatives, funding, course and program assessment, and academic program review.
In this interview, Justin shared more about himself, his role, and the advantages of getting an online master's degree.
How long have you been in this position?
I started in this role on November 17th, 2020, so roughly nine months.
What did you do prior to joining UW-Madison College of Engineering?
I come to UW-Madison from the Civil and Environmental Engineering Department at Colorado School of Mines where I was the program assistant and interim department manager. In those roles, I facilitated graduate student advising, provided departmental leadership and administrative support, and coordinated a variety of large events that supported student success.
What is your favorite thing about your role?
I love working with students and seeing how they grow and change in their journey throughout their degree. I also enjoy the wide variety of projects I get to do every day.
Has anything surprised you about the degree programs or the students?
The knowledge and experience our students bring to our programs are very impressive. Engineering students are always hard workers when it comes to academic success.
Why would you encourage students to pursue an online master's degree?
You can study an online master's degree from anywhere
You can advance your career while studying an online master's
Online degrees let you fit classes into your crazy, jam-packed schedule, making it easier to keep up with work, family, social stuff and school on your terms
Why should someone consider getting a degree from UW-Madison?
When you become a Badger, you join a community with common core values. Some of the reasons that UW-Madison stands out:
Prestige of the university
Quality of your education
Rigor of the academics
We pride ourselves on our community and the close relationships that students form with each other and with staff and faculty
What else would you want to tell students who might consider applying?
Get an advanced degree because it opens so many doors that wouldn't be obtainable otherwise.
What's a fun fact about you?
I have a phobia of cows!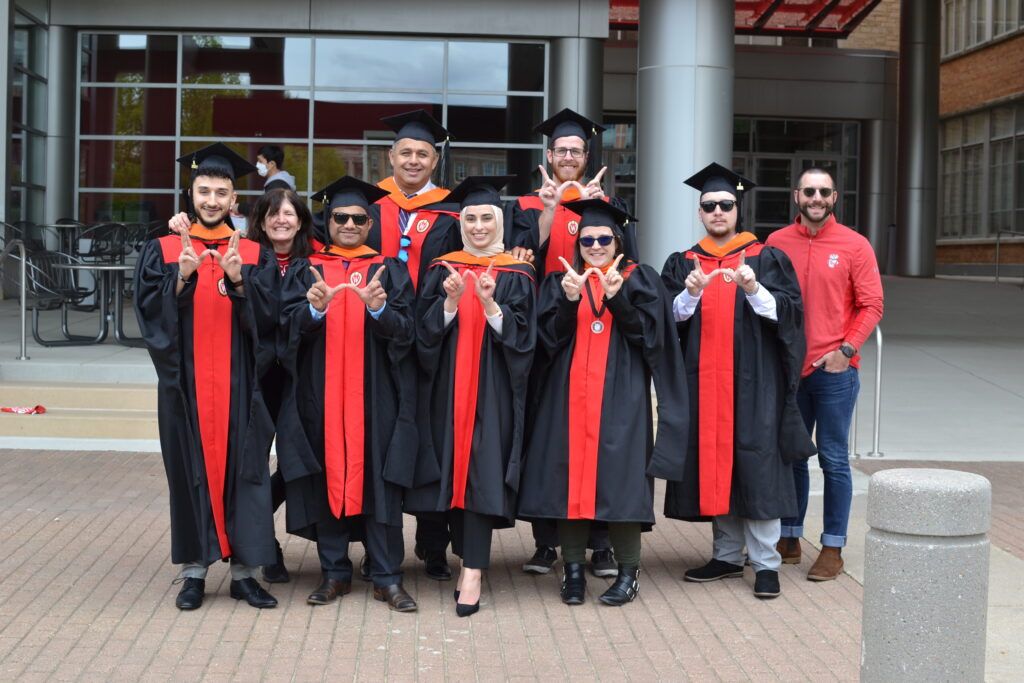 Curious about the MEDA, MSE, or SSE online graduate degrees? Email Justin to chat more!