Geoffrey Goll
Credentials: PE, ME
Position title: Princeton Hydro President; MEM Advisory Board 2021
Address:
Yardley, Pennsylvania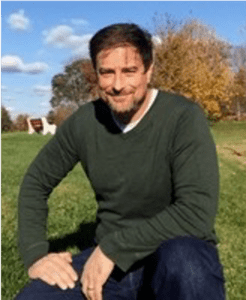 Geoffrey founded Princeton Hydro with his two partners, Mark Gallagher and Steve Souza in 1998.
In 2011, he enrolled in the UW-Madison Master of Engineering Management (MEM) program and it transformed his career and company's trajectory. As a technician by education and experience, the management and leadership education helped him look outside of the technical box and understand how to manage a firm and lead people. The MEM program was the key part of this transformation.
Following graduation in 2013, he implemented his learnings and transformed his company from 40 people at graduation, to the 65 people it is today. Based on the style of the MEM program, he credits learning from his instructors and classmates: the main success being relating to one another's respective experiences.
BS in Civil Engineering from Rutgers University in 1990
Master of Engineering Management from UW–Madison in 2013