Karene Cary
Credentials: MS
Position title: Graduate Academic Advisor
Email: durant@wisc.edu
Phone: (608) 263-4483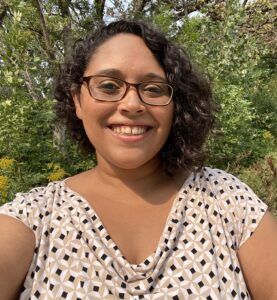 Karene Cary (she/her/hers) is the graduate academic advisor for the following master's programs: Engine Systems (MEES), Polymer Engineering (MEPE), and Power Engineering (Power), as well as the following capstone programs: Engine Design, Powertrain Electrification, Polymer Processing & Manufacturing, and Power Conversion & Control.
I grew up in Madison and graduated from Madison East High School. I received my BS in English and Elementary Education from UW-Madison, and my MS in Education from Edgewood. I have been in higher education for 8 years. During that time, I have worked as a graduate coordinator and advisor, in the Office of the Registrar, and I coordinated educational benefits for veterans and their dependents.
I have a strong commitment to diversity, equity, inclusion and antiracism work, and I am committed to serving my community. I have shown my commitment through my committee work both personally and professionally. Most recently, I was voted in by the Middleton City Council to serve as a trustee to for the Middleton Library. In addition to serving my community, I have served my country for the last 21 years as a combat medic in the US Army Reserves.
I enjoy working as a graduate academic advisor because I get to help students throughout their educational journey so that they can reach their educational and professional goals.