Heather Smith
Credentials: MS, BS, PMP
Position title: Director of Graduate Programs
Email: heather.smith@wisc.edu
Address:
Austin, Texas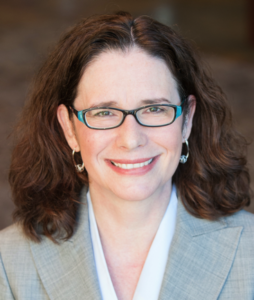 Heather Smith is the director of graduate programs for Interdisciplinary Professional Programs in the College of Engineering at the University of Wisconsin-Madison. She joined UW-Madison in February of 2020. In addition to her responsibilities for the online graduate programs, she is also the program director and academic advisor for the Master of Engineering: Engineering Management program and teaches courses in international engineering and technical leadership.
Heather is known as a motivational leader with a focus on adaptability and risk management. She has over 18 years of experience in the test and measurement sector at National Instruments as both an engineer and a leader. She has a track record of leading high-risk projects for consumer electronics, RF, solar, and the oil and gas industries. Her strength is a focus on international projects bringing together a diverse set of partners, suppliers and customers onto teams dedicated to the project goal. She credits her success to building a team culture of trust and respect. Her key to building a successful team and company lies in candor, encouraging continuous learning, and building a listening culture.
Heather's education includes a BS in Mechanical Engineering and a BS in Electrical Engineering from the University of Michigan, and an MS in Engineering and Technology Management from Colorado School of Mines. She is a Certified Project Management Professional (PMP) and a skilled trainer. In her free time, Heather is an avid bird watcher, travels, and devours books.
Heather is active in several organizations include the American Society of Engineering Management, the American Society of Engineering Education and the Project Management Institute.