Daniel Winter
Credentials: PE, ME, CEM
Position title: Director of EE at Trachte; MEM Advisory Board Chair 2021
Address:
Madison, Wisconsin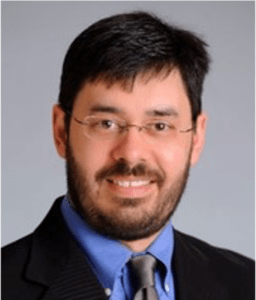 Dan Winter serves as the Director of Electrical Engineering with Trachte LLC in Oregon, Wisconsin, where he works with the engineering team to design and build prefabricated steel buildings for utilities and data centers. He is passionate about leading, teaching, and mentoring the next generation of engineering leaders.
In 2008, he graduated from UW–Platteville with a Bachelors of Science in Electrical Engineering, followed in 2012 with a Masters of Engineering in Professional Practice from UW–Madison. He earned his first PE in 2013.
In his spare time, he trains for Ironman triathlons, SCUBA diving, and putters in his woodshop with his two sons.
He regularly contributes to the UW-Platteville's Electrical Engineering Alumni Advisory board. His experience in UW's Master of Engineering Management helped shape him professionally and personally. He joined the advisory board as a way to give back to the memory of Wayne Pferdehirt—a knowledgeable teacher, an infectious leader, and friend. On Wisconsin!