MADISON, Wis.—UW Engineering Professional Development's (EPD) Master of Engineering Management (MEM) program is well known for fostering a strong relationship build among its students. A key part of that relationship building happens annually at Residency—a multi-day event held every summer in Madison, Wisconsin. There, students get an opportunity to tour the campus, learn together, meet their instructors and interact with each other, more informally, in person. Relationships developed within the MEM residency are sustained through ongoing course interaction throughout the year and reinforced again at the next Residency.
So, what happens with a relationship-building event—designed to bring an online cohort of people together face-to-face—when Covid-19 compels you to cancel in-person gatherings? You move Residency online, of course! MEM Residency will continue, but in a safer, online environment. We will still come together to build and strengthen our relationships, but this time in a live virtual forum, until such a time that it is safe to return to our traditional, in-person model.
This year's MEM program has pivoted to present its innovative engineering management focused conference online. Not only will our world class faculty be sharing their expertise, we are delighted to present a lineup of knowledgeable and engaging guest speakers, as well. We are so excited to have these guest speakers at Residency, that we've opened up their sessions so they may be enjoyed by all of our MEM alumni, too!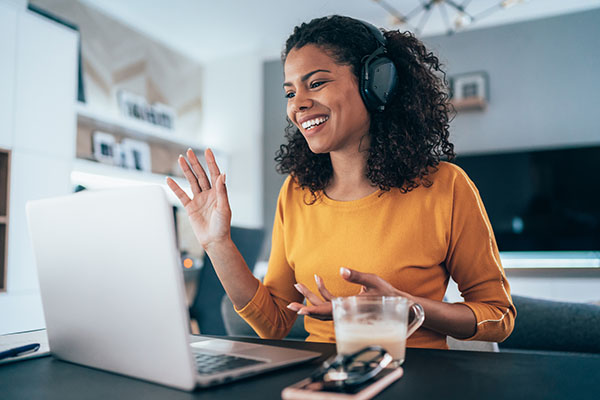 Our first guest speaker is Jeff L. Russell of Russell Consulting, Inc (RCI) in Madison, Wisconsin. Jeff has been a regular guest speaker in our Quality Engineering and Quality Management course. He and his business and life partner Linda have authored nine books together—three on change management, three on performance management, two on strategic planning, and one on employee engagement. Their most recent book is Fearless Performance Reviews. Jeff has worked with many leaders on leadership development and executive coaching and he brings that experience to us by sharing how to strengthen your engineering leadership in a time of permanent "whitewater."
Our second guest speaker is Denise Thomas from The Effective Communication Coach, in Milwaukee, Wisconsin. Denise is an expert in transforming emerging and existing professionals into extraordinary leaders by mastering the art of effective communication. With 19 years of experience working for Fortune 500 companies, Denise has honed the ability to deliver and receive messages across language, cultural, and communication-style barriers. She will bring her expertise to MEM—teaching us to create powerful virtual impressions, when impressions cannot be made in-person.
Our third guest speaker is Wendy Covey of Trew Marketing in Austin, Texas. Drawing on her deep experience in marketing—within the engineering space—she helps companies connect with customers, build trust, and drive sustainable results using a smart inbound marketing and sales approach. Wendy is the author of Content Marketing, Engineered and presents a podcast of the same name. She will bring to the MEM audience critical insights from TREW Marketing and IEEE GlobalSpec's research study, 2020 Smart Marketing for Engineers.
While industries around the globe grapple with the ongoing effects of the Covid-19 crisis, UW-EPD's MEM program is engineering through to deliver the high-quality educational experience by which it is consistently recognized. EPD's online degree programs are designed to accommodate the busy lifestyle of today's professional engineers and they have pivoted once again to provide a full and enriching experience even in this COVID-19 era.
Content provided by Heather Smith—Program Director for the UW-EPD Master of Engineering in Engineering Management program