Completing an online master's degree while halfway around the globe from your teachers and classmates is no easy feat.
Chih-Jung "Rong" Lin completed the online Manufacturing Systems Engineering degree without leaving his home and career as a Senior Electrical Engineer at Amazon.com in Taiwan.
The Master of Engineering degree is a professional program for working engineers. The curriculum is designed to be applicable to students' workplaces. Lin explains, "I learned a lot, then I could apply it directly and immediately to my job—that's really amazing."
Lin's favorite classes focused on issues of data analysis and quality, and he cites two as being pivotal for his work: Industrial Data Analytics and Quality Engineering and Quality Management. "I learned the concepts, then while doing analysis at work I could apply the new knowledge and tools," said Lin.
This degree is delivered fully online so it serves students around the world. Still, with weekly synchronous classes, balancing the 13-hour time difference required unique juggling. "Most of the challenges I faced were due to time zones. Even though the program designed a schedule that is feasible for Asian students, it was not easy to collaborate on group projects," said Lin.  He appreciated learning from group projects
and his classmates' flexibility across time zones.
Lin credits Program Director Susan Ottmann and Graduate Advisor Justin Kyle Bush with helping him complete the program efficiently. Lin and Ottmann met two times a year to review his degree plan, and in addition, "I could interact with staff through email or set up a one-on-one meeting or a Teams chat," explained Lin.
All College of Engineering online master's degrees allow opportunities for students to collaborate and network. That factor was Lin's favorite part of the program: "I'm an electrical engineer, many of my colleagues are electrical engineers, and in this program I met a diversity of engineers from different fields."
Lin is feeling grateful for the knowledge and leadership perspectives he gained, looking forward to attending graduation, and of course, relieved to be operating in a single time zone again.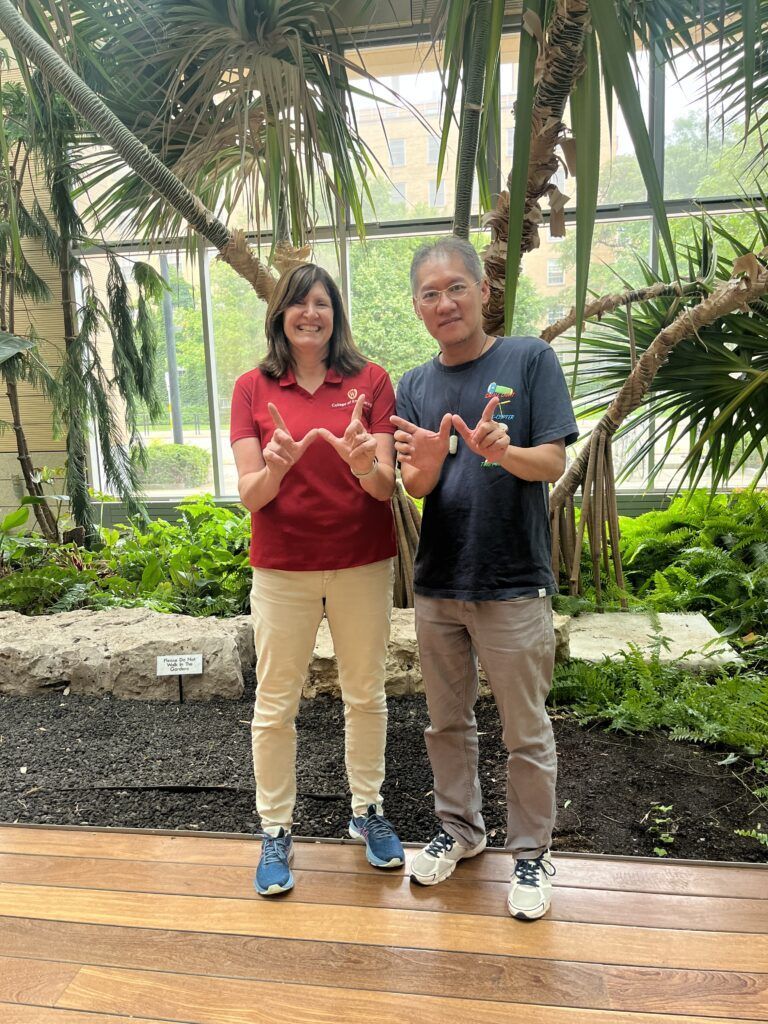 Pictured: Susan Ottmann (MSE Program Director) & Rong Lin (MSE Graduate)