Be an Engine Design and Development Leader
Fuel your passion for engines and advance your career! Get the key skills you need to become a chief engineer of new engine programs with the only online master's degree program focused on internal combustion engines. The knowledge gained in the Master of Engineering in Engineering with an emphasis in Engine Systems (MEES) degree program is equivalent to 10 years of engine design experience. When you finish the degree, you'll have the skills to drive engine innovations that benefit customers, suppliers, employees and the environment.
Know Every Aspect of the Engine
Get more experience in the areas of engine design and performance when you design an engine during the required Capstone project. Some of our past students have received a patent for their design project work! You can immediately apply what you learn at work every day, especially when you study combustion, controls, emissions, and aftertreatment. You'll also collaborate with other engineers who are active in different areas of the engine industry—from large engines, to small engines and on-road to off-road and non-road.
Benefit from Engine Experts
Interact with faculty and students from UW–Madison's renowned Engine Research Center (ERC)—leaders and experienced colleagues working in the internal combustion engine industry. You'll have regular access to experts and insights from one of the the longest-running research centers devoted to internal combustion engine research in the U.S. and the world. Developed by ERC faculty, the Engine Systems master's degree program integrates thermal sciences; design and mechanics; electronics and control; and applications and manufacturing into a two-and-a-half to three-and-a-half-year online graduate degree with a yearly summer residency on the UW–Madison campus.
Learn more about this program!
In Defense of Internal Combustion
Presenter: Kelly Senecal


MEES Minute Blog
According to Toyota, the world shouldn't give up on combustion for propulsion power too soon. In a Bloomberg Canada article (linked), Toyota warns against considering EVs a "cure-all" for environmental issues and recommends hybrids and …

Dr. Kelly Senecal delivered a keynote speech titled "In Pursuit of Zero" at WCX, emphasizing the importance of sustainable solutions in the automotive industry. He posed a question about the climate-friendliness of electric cars versus …
30 credits
---
2.5 – 3.5 years
---
$1300 per credit
Resident and non-resident
---
July 1
Fall application deadline
Andrea Strzelec, PhD, FSAE
Program Director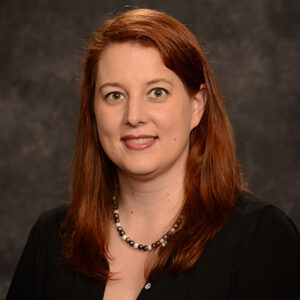 Email Dr. Strzelec
Karene Cary, MS
Graduate Academic Advisor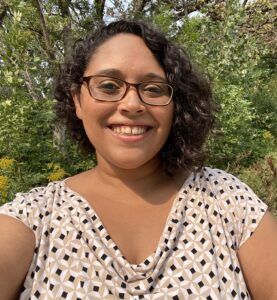 Email Karene Cary
Academics
Apply Your Learning Immediately on the Job
In the Engine Systems graduate program, we understand that to be a successful engineering leader, you must be able to integrate and apply knowledge from different areas to engine development projects that meet market demands and are cost-effective. Nearly every subject in the mechanical engineering curriculum finds application in the engine. Our research-oriented faculty incorporate topics from electronics and mechanical engineering into real-world assignments and group projects.
Curriculum
Engine manufacturers, suppliers, and vehicle manufacturers using internal combustion engines will value the immediate applicability of the skills you will learn in this online Engine Systems program.
The curriculum for the Engine Systems master's program will prepare you to:
Manage the complete development process for a new engine
Clearly articulate customer and application requirements
Effectively integrate engine design with various manufacturing processes
Select the combustion system, fuel, and engine system configuration that will best fit a particular application; among many other critical skills
Degree Requirements
You will earn a Master of Engineering degree upon completion of 30 graduate credits required by the University of Wisconsin. This is a 2.5- to 3-year program.
On-Campus Residency Requirement
You will meet with your fellow students and instructors in a summer residency on the University of Wisconsin–Madison campus each August. These on-campus sessions will provide time for networking with your faculty and classmates, as well as software training and development of project groups for your upcoming courses each year. During these sessions, you will develop a clear understanding of the program goals, course requirements and university resources available to you as a distance student. At residency, you will build the relationships that will help you enjoy the program, maximize its benefits, and expand your professional network.
Courses
You can often tailor your learning by selecting projects that use problems and challenges from your own workplace. Courses in the Engine Systems program focus on problems and applications that you can use immediately in your current projects while preparing you for future responsibilities and roles. Course web conferences are the only time-constrained course activities; all other weekly assignments can be accomplished on days and times of your choice.
Required Courses (22 credits)

Electives (Choose 8 credits from the list below)
Approach to Online Learning
UW's online Engine Systems master's program is designed for working professionals. The learning environment is flexible—allowing you to make the best use of your time, without interruption to work, family or other commitments.
Experience a Rich Learning Environment
Learning in our program does not all happen in front of a computer. You will get the chance to provide insight in discussions, interact with expert speakers, and use a variety of computer applications.
As a student, you will also have access to the UW-Madison academic libraries, which offer you 10 percent of the world's library resources. Our students often highlight how regular check-in times, access to the Engine Research Center, and networking opportunities with fellow students, faculty and staff in the engine industry, enrich their experience in our program.
A Supportive, Collaborative Environment
You will progress through the program with the same small group of students, and will constantly interact with them via online tools like web conferencing, online discussion forums, email, and conference calls. Students and alumni often note the cohort approach is essential for staying engaged and on track for completing the program.
In addition, faculty and staff understand the challenges you face as a working professional and distance learner, and proactively monitor your progress. A full-time program advisor stands ready as your advocate in helping you with any issues that may influence your degree progress.
Chair: Dr. John Kasab, AVL
Dr. Elana Chapman, General Motors
Dr. Steve Ciatti, PACCAR
Dr. Ben Peterson, Ford
Ms. Lisa Farrell, Cummins
Mr. Kevin Hoag, SwRI
Mr. Steve McConnell, Marathon Petroleum
Mr. Eric Schroeder, Caterpillar
Mr. Ron Reese, FCA
Dr. Kelly Senecal, Convergent Science
Mr. Andrew Shroll, John Deere
Dr. Syed Wahiduzzaman, Gamma Technologies
Mr. Jacob Zuehl, Briggs & Stratton
At UW-Madison, we've built a learning experience to meet you where you are.
Whether your work involves frequent travel, changing hours, or periods of intense demand, our courses help you grow wherever you happen to be and whenever you have online access. We develop and deliver courses for high-performing professionals, with a deep understanding of the challenges those professionals face.
As a UW student, you will be part of a vibrant community, challenged and supported by your fellow learners, as well as instructors. Our students and alumni consistently point to the value of the global professional network they develop through our programs, built through teamwork, challenges, and projects, and lasting a lifetime.
In this online graduate Engine Systems program, faculty from UW's Engine Research Center and Powertrain Control Research Laboratory team up with leaders from the engine industry to offer a unique learning opportunity.
Faculty
Admission Requirements
Application Overview
The admissions process has been designed to conduct a holistic review of your likelihood of success in the program. Decisions are based on your academic and professional background.
To start the process, please read the admission requirements to determine your eligibility. If you have questions about your eligibility, please request an eligibility review by emailing Student Services. This email should include a copy of your current resume and informal transcripts.
Applications are accepted for admission during the fall term. Applications are reviewed in the order received until the July 1 deadline for fall admissions. Admission is competitive and selective. Therefore, applicants are encouraged to submit application materials prior to the deadline.
Admission requirements for the Master of Engineering in Engineering with an emphasis in Engine Systems degree program are listed below.
Exceptions to standard admission requirements are considered by the admissions committee on an individual basis.
A bachelor of science (BS) degree in (mechanical) engineering from a program accredited by the Accreditation Board for Engineering and Technology (ABET) or the equivalent.* International applicants must have a degree comparable to an approved U.S. bachelor's degree.
A minimum undergraduate grade-point average (GPA) of 3.00 on the equivalent of the last 60 semester hours (approximately two years of work) or a master's degree with a minimum cumulative GPA of 3.00. Applicants from an international institution must have a strong academic performance comparable to a 3.00 for an undergraduate or master's degree. All GPAs are based on a 4.00 scale. We use your institution's grading scale; do not convert your grades to a 4.00 scale.
Applicants whose native language is not English must provide scores from the Test of English as a Foreign Language (TOEFL). The minimum acceptable score on the TOEFL is 580 on the written version, 243 on the computer version, or 92 on the Internet version.
GRE is not required. Applicants who have taken the test are encouraged to submit their scores.
Registration as a professional engineer by examination, if achieved, should be documented to support your application.
*Equivalency to an ABET accredited program: Applicants who do not hold a bachelor's degree from an ABET accredited program may also qualify for admission to the program. Students are encouraged to contact the program director for more information.
All applicants are advised to determine whether this program meets requirements for licensure in the state where they live. See the National Society of Professional Engineers website for contact information for state licensing boards
Tuition Costs
$1,300 per credit, payable at the beginning of each semester.
Tuition includes:
Technology costs for internet course delivery
Live web-conferencing
Library use
Total Tuition
Total tuition for this program is $39,000*.
* This total does not include travel and living expenses for summer residencies, textbooks, or course software. Software required for courses is typically available in educational versions at substantial discounts.
Federal Loans
Students who are U.S. citizens or permanent residents are eligible to receive some level of funding through the Federal Direct loan program. These loans are available to qualified graduate students who are taking at least four credits during the fall and spring semesters, and two credits during summer. Private loans are also available. Learn more about financial aid.
Employer Support
Many students receive some financial support from their employers. Often, students find it beneficial to sit down with their employer and discuss how this program applies to their current and future responsibilities. Other key points to discuss include how participation will not interrupt your work schedule.
News
According to Toyota, the world shouldn't give up on combustion for propulsion power too soon. In a Bloomberg Canada article (linked), Toyota warns against considering EVs a "cure-all" for environmental issues and recommends hybrids and …