Elevate your understanding of polymers
Advance your career and develop your expertise in polymers with UW–Madison's Capstone Certificate in Polymer Processing and Manufacturing.
Earn a respected credential from a top engineering school and expand your technical knowledge in the polymer industry.
How can this Capstone help me?
The University of Wisconsin–Madison's Capstone Certificate in Polymer Processing and Manufacturing prepares engineers for professional practice in the polymer industry.
Designed for working professionals, the 100% online graduate-level certificate develops your understanding and skills related to the fabrication of polymers. You'll learn how to explain common synthetic strategies for fabrication and analyze outcomes of the materials. You'll also learn how to evaluate issues within the manufacturing and processing of a material or compound.
U.S. News & World Report consistently ranks UW–Madison's online engineering programs among the top. This polymer certificate program is based on our polymer master's program, which is internationally recognized for research and teaching in polymer engineering and science.
As a UW–Madison engineering student, you also have access to our Polymer Engineering Center, a university-industry-government collaborative that creates, integrates, and applies knowledge of polymer engineering and processing.
MEPE Minute Polymer Blog
We all know that polyolefins are incredibly versatile materials that have application in many kinds of packaging and other products. However, they are hydrophobic and it can be difficult to compatibilize their surfaces with other …

For some years now, it has been known that plastic pollution is increasingly collecting in bodies of water (salt and fresh) and elsewhere in our environment. In most locations where they look, scientists find plastic; …
9 credits
---
2-3 semesters
---
$1300 per credit
Resident and non-resident
---
Aug 15/Jan 15/June 1
Fall/spring/summer application deadlines
Nicole S. Zacharia, PhD
Academic Director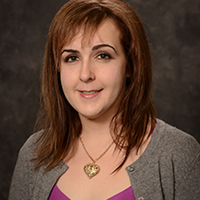 Email Dr. Zacharia
Karene Cary, MS
Graduate Program Advisor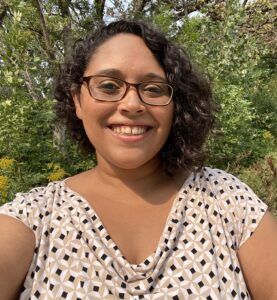 Email Karene
Academics
Designed for working professionals, this Capstone certificate program will benefit engineers looking to advance in the field of polymer engineering and science.
The distance-learning design of this program allows you to learn off campus at times convenient to your full-time work schedule and allows you to plan around other family and work obligations. Topics may include issues or problems related to your work interests or career goals.
Curriculum
The course curriculum is designed by leaders in the field of polymer engineering and science.
Throughout your studies, you will focus on building a solid understanding of fundamental polymer processing, the analysis of composite materials and methodologies related to computational fluid dynamics.
For more information on program degree requirements, please contact Academic Director  Dr. Nicole Zacharia.
Choose any three of the classes below:
ME 417 Transport Phenomena in Polymer Processing
At UW-Madison, we've built a learning experience to meet you where you are.
Whether your work involves frequent travel, changing hours, or periods of intense demand, our courses help you grow wherever you happen to be and whenever you have online access. We develop and deliver courses for high-performing professionals, with a deep understanding of the challenges those professionals face.
As a UW student, you will be part of a vibrant community, challenged and supported by your fellow learners, as well as instructors. Our students and alumni consistently point to the value of the global professional network they develop through our programs, built through teamwork, challenges, and projects, and lasting a lifetime.
Faculty members in the polymer engineering curriculum are experts in their field and offer students an engaging educational experience that is convenient, accessible, and engaging, no matter where they are located.
Admission Requirements
Admission requirements for the Polymer Processing and Manufacturing Capstone Certificate program are listed below.
Exceptions to standard admission requirements are considered by the admissions committee on an individual basis.
A bachelor of science (BS) degree from a program accredited by the Accreditation Board for Engineering and Technology (ABET) or the equivalent.*
A minimum undergraduate grade-point average (GPA) of 2.75 or the equivalent of the last 60 semester hours (approximately two years of work) or a master's degree with a minimum cumulative GPA of 2.75. Applicants from an international institution must have a strong academic performance comparable to a 2.75 for an undergraduate or master's degree. All GPAs are based on a 4.00 scale. We use your institution's grading scale; do not convert your grades to a 4.00 scale.
Applicants whose native language is not English must provide scores from the Test of English as a Foreign Language (TOEFL). The minimum acceptable score on the TOEFL is 580 on the written version, 243 on the computer version, or 92 on the Internet version.
International applicants must have a degree comparable to an approved U.S. bachelor's degree.
Applicants may submit scores from the Graduate Record Examination (GRE), but are not required to.
*Equivalency to an ABET accredited program: Applicants who do not hold a bachelor's degree from an ABET accredited program may also qualify for admission to the program. Such applicants must have a BS in science, technology, or a related field with sufficient coursework and professional experience to demonstrate proficiency in engineering practice OR at least 16 credits of math and science coursework. Registration as a professional engineer by examination, if achieved, should be documented to support your application.
All applicants are advised to determine whether this program meets requirements for licensure in the state where they live. See the National Society of Professional Engineers website for contact information for state licensing boards
Tuition Costs
$1,300 per credit, payable at the beginning of each semester.
Tuition includes:
Technology costs for online course delivery
Library use
Advising
Technical support
Access to campus computing resources
Total Tuition
Total tuition for this program is $11,700*.
*This total does not include textbooks or course software. Software required for courses is typically available in educational versions at substantial discounts.
Federal Loans
Students who are U.S. citizens or permanent residents are eligible to receive some level of funding through the Federal Direct loan program. These loans are available to qualified graduate students who are taking at least four credits during the fall and spring semesters, and two credits during summer. Private loans are also available. Learn more about financial aid.
Employer Support
Many students receive some financial support from their employers. Often, students find it beneficial to sit down with their employer and discuss how this program applies to their current and future responsibilities. Other key points to discuss include how participation will not interrupt your work schedule.
News
Amid all the economic uncertainty we find ourselves in, now is a critical time to reflect on your development and your career path. At UW–Madison, we offer interactive, online degrees that not only teach new …